Setup Roon Arc successfully on iPhone 12 mini/iOS 16 and been having a play. Works great, thanks Roon.
I have playback set to "Original Format" but noticed in the signal path that there is some conversion going on: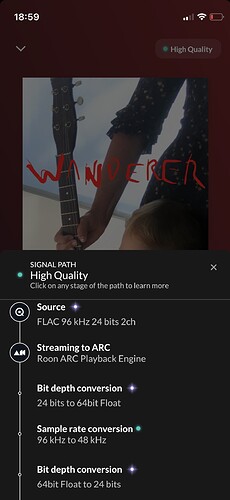 Is this an iPhone limitation or have I missed a setting somewhere?
Cheers