@support following today's rollout of Roon 1.5 (Build 360), the update of Roon Bridge didn't succeed. After seeing the downloading progress bar and "Installing 1.0 (build 167) stable" message i get the following error message "There was an error checking for an update".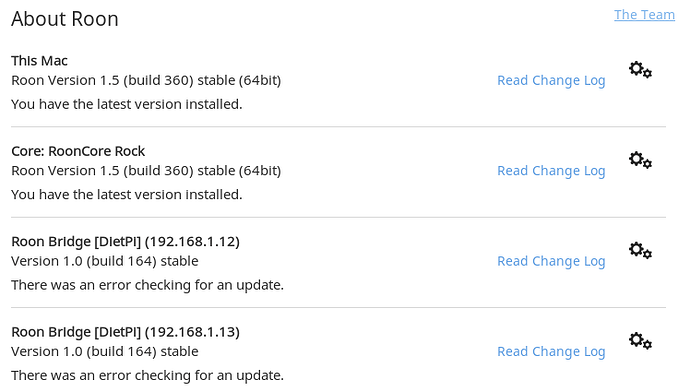 Never had this before.
Issue remains after rebooting Core and Endpoints (both under the latest DietPi).