Hi there,
I have a MacPro 2013 on Big Sur running the Roon core. I wanted to stream music over AirPlay to an old Airport Express (A1088) but I can't make Roon accept the airplay password for the device.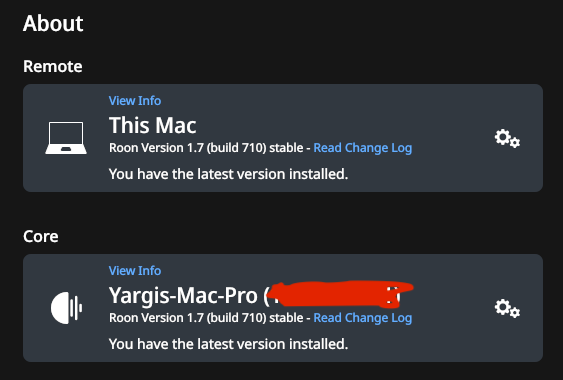 All other macs at home or iOS devices in the network can airplay into it without a problem with the same password.
The nework is on an Eero mesh system. Macs are on the gateway eero, Airport Express is wired via ethernet into another Eero node.
I've reset the Airport Express couple times and tried different passwords. All other apple devices are happy with it but I can't make Roon enable it as an endpoint. It keeps saying wrong password.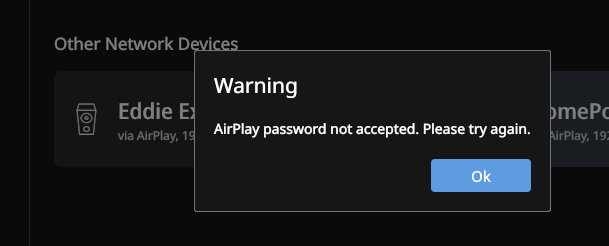 Could you please let me know if there's anything I can do to enable this device as an endpoint?
Thanks,