Roon cannot load database.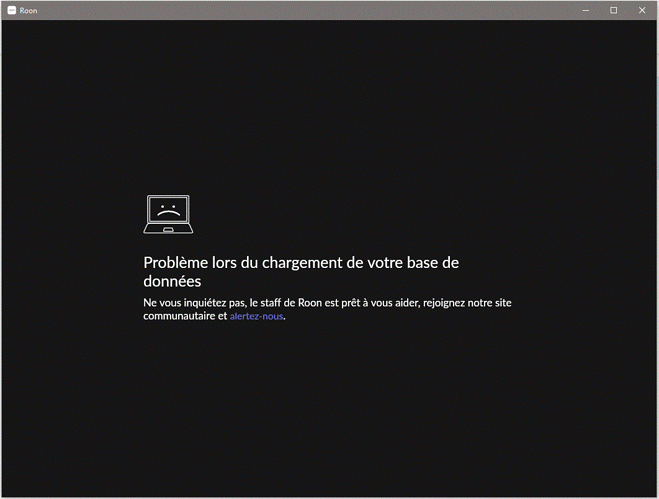 Context: during the last weeks, I got several times the blue screen. It happens allways while I am navigating Roon, perhaps overloading it with requests?
This morning it happened again, triggered by a "DPC_WATCHDOG_VIOLATION". I followed the procedure described on the following page: Bluescreen Error: DPC_WATCHDOG_VIOLATION - Microsoft Community.
The computer runs again, Roon too. Then the music was suddenly interrupted, the Roon logo apeared on a black screen, shouted for a long moment, so I shut the program down. Now Roon cannot load the database any more.
I have downloaded Roon afresh, installed it (over the existing version): nothing changes. Interestingly, the dates in the directory are still from the 13th of April. I have gone through several threads concerning the same topic but did not find any solution for the present case.
I have a backup from March but have no access to the parameters.
Core and UI on a HP Envy 17 laptop with Windows 10 à jour. Intel I7, 16 Gb Ram
External service: Tidal.
Flac library on a WD MyBook.
Ethernet connection from computer to router and from router to external disc.
Playing over USB to a AQ Dragofly Cobalt. Only one end point.
Log files: https://www.transfernow.net/dl/20210504BaYlbf1d
Would you please help?
Greetings, Reto