Roon Core Machine
MacBook Pro 14 inch from 2021
Apple M1 Pro
16 GB
MacOS Monterey

Networking Gear & Setup Details
Fritzbox 7590 AX
WiFi
No VPN

Connected Audio Devices
none when error occurs
Number of Tracks in Library
1758 albums
Description of Issue
A few minutes after opening Roon 2.0 on my MacBook, it crashes. I get a message by my Mac that says the following: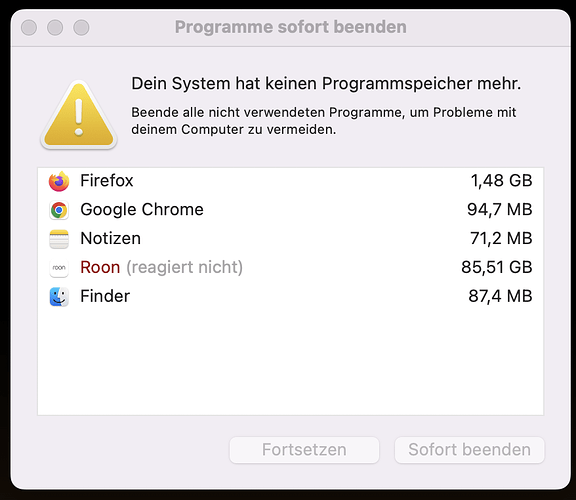 It translates into: Roon is using 86 GB of memory and is not reacting anymore.
Would anybody know what is wrong and how to fix it? This has only started to happen after I upgraded to Roon 2.0.
Thanks in advance!