My Roon Core is updated to the recent stable build 846 on Ubuntu 20.04.3. Remote is on iMac, updated to stable build 831.
There has been a long-running problem with the inconsistent identification of albums which have been saved into the library and, in consequence, the inconsistent display of the 'in library' badge.
Here one confounding example:
While listening to an album, Roon displays on the Home screen a 'Similar Albums' section. On this section, the displayed albums don't show any badge apart from the 'Tidal' badge, and I can't know for sure if any one of these albums is already in my library. I do know, though, that of the six albums displayed on the following example screenshot, three are in my library:

If I click on any of the albums which are already part of my library, the album page once more doesn't display the 'in library' badge. The album in fact is displayed as if it weren't part of the library, including the '+' button for adding it: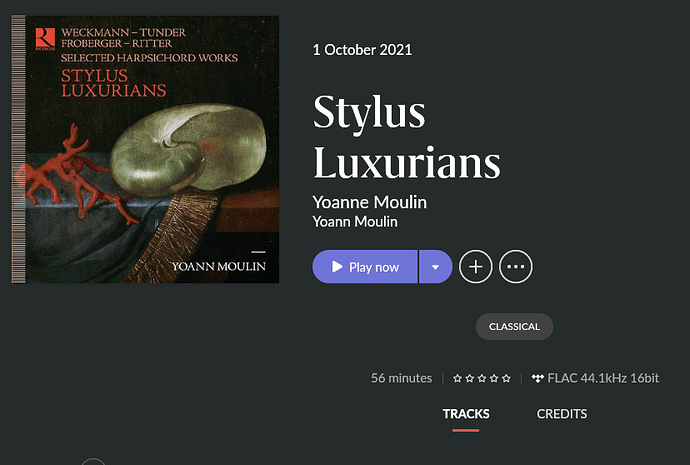 Clicking on the artist name opens the artist's page, and there the album in question is finally shown as part of the library: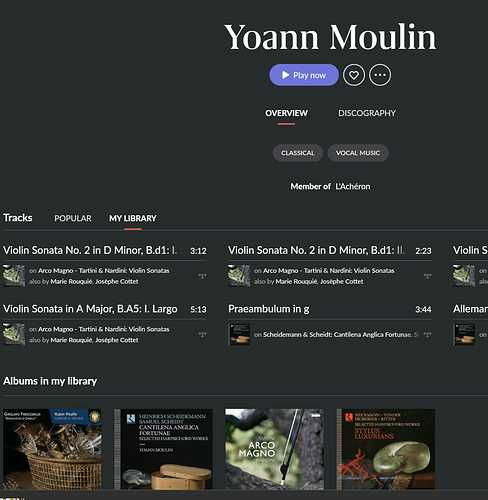 On the album display setup screen, the 'in library' badge is selected as to be shown: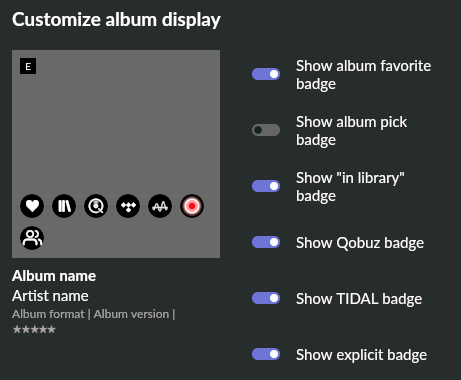 During the lifetime of version 1.8 this annoying bug has been present, I don't remember if before in 1.7, too. I would appreciate this could be taken care of, and we could enjoy a consistent display of albums and badges and easily being able to identify albums already saved into the library.
Thank you.