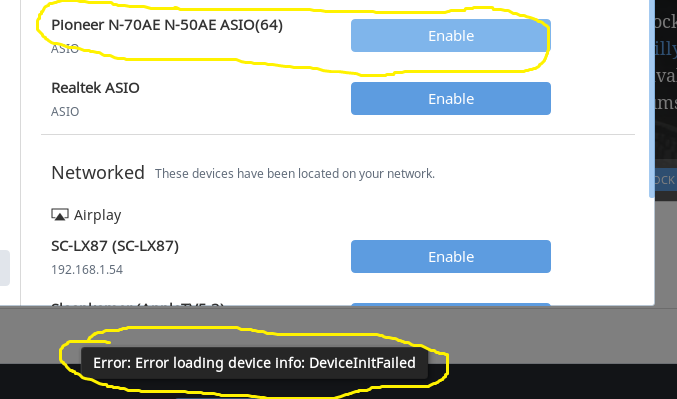 See printscreen. My Pioneer N-70AE is not recognized by Roon and gives as feedback: "Error: Error loading device info: DeviceInitFailed".
Tried also to set up with streamer SOtM sMS-200 (Roon ready) to connect via USB of the Pioneer which partly succeeds. No chance to play DSD (DOP) files in Roon ready mode. All other files, no problem.
Work with Windows 10 and Roon Server is installed on my PC. I have all the latest firmware installed on both Pioneer and SOtM. Any suggestions to solve highly appreciated.
Thanks.