Core Machine (Operating system/System info/Roon build number)
Windows 10 custom built desktop, i7 6700k, 32GB memory
Network Details (Including networking gear model/manufacturer and if on WiFi/Ethernet)
PC ethernet to router, WiFi for casting Linksys WRT 1900ac
Audio Devices (Specify what device you're using and its connection type - USB/HDMI/etc.)
Technics SLG700 streamer/DAC/transport connections - coax from PC (plays to 192kHz), WiFi casting from both Chrome and Qobuz. Local files on PC separate drive. Technics machine has Chromecast built-in.
Streamer/DAC connected to to preamp then to power amp
Description Of Issue
Just started using Roon. Playing through coax connection from PC to Technics both Roon and Qobuz play files at the same sound quality.
Casting a higher quality file from Qobuz (96/24), the DAC recognizes it as a 96kHz file. Casting the same piece from Roon coming from Qobuz, the piece is downsampled to 48kHz. I do believe casting has a 96kHz limit.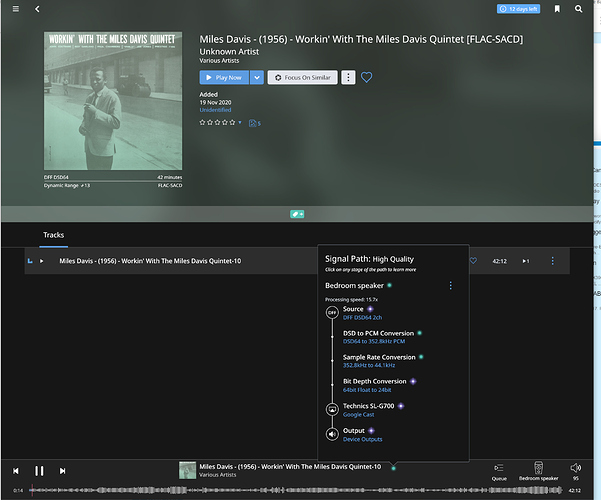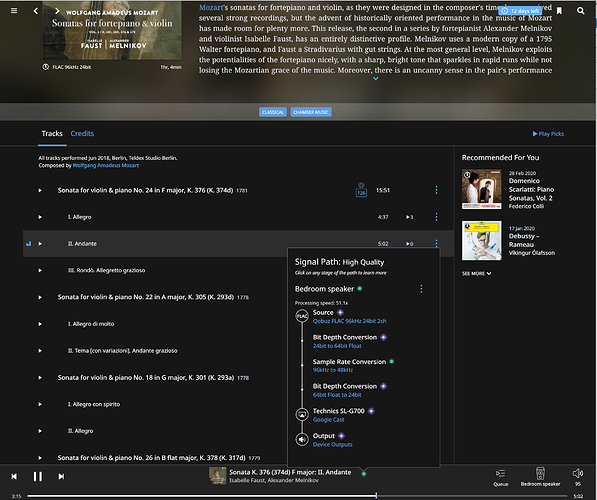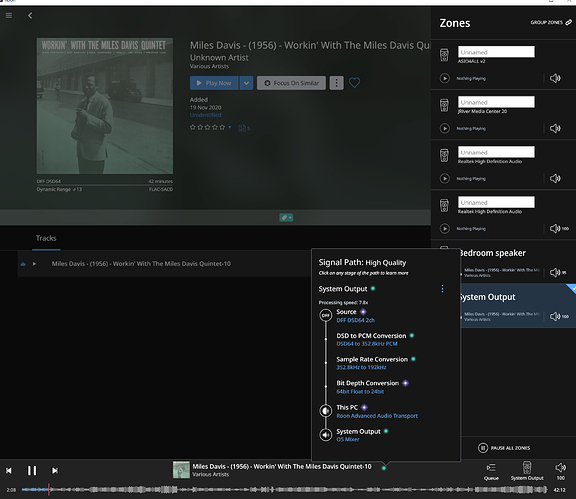 Any way to ensure casting the higher quality files through Roon goes at the same quality as outside Roon?