The Art Scraper is a small tool to create thumbnails from the albums and artists in your Roon library. It uses a fixed thumbnail size:
| Type | Thumbnail size |
| --- | --- |
| Artist | 300x250 pixels |
| Album | 250x250 pixels |
Usage
Open the Settings of the extension, select the thumbnail type and press save.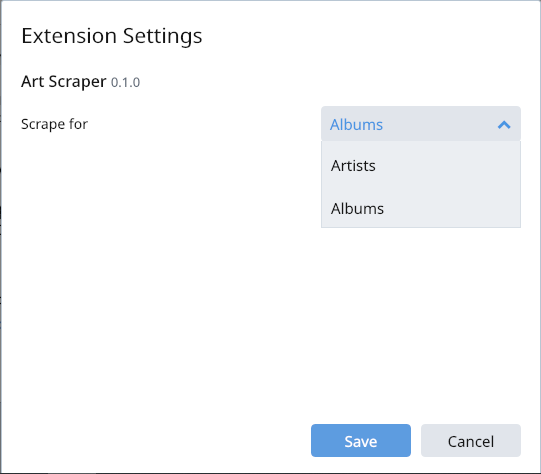 Background
I created this extension to generate input images for the creation of Album Cover Mosaics. More info can be found in this thread:
If you have a use case that requires a different thumbnail size, native image resolution or something else, let me know.
Installation
The extension can be installed via the Extension Manager. First update the Extension Repository to version 0.3.8. After that the Art Scraper can be found in the Tools category.