In this time of social distancing and lockdowns we have to spend more time at home. I want to share one of my recent activities, as a suggestion on what to do.
When reading through this forum I stumbled upon this post from @Mikael_Ollars
Really liking the mosaic, I started to search for some software that can create something like this.
Let me start off with what I was alble to create: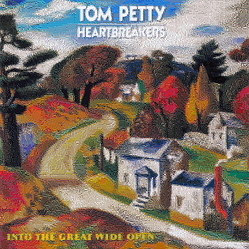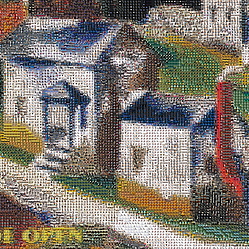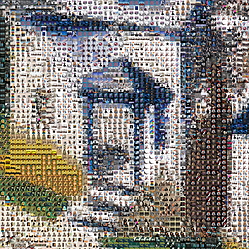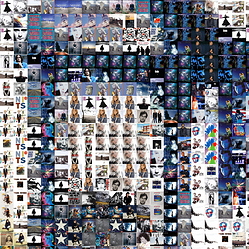 In this Album Cover Mosaic the input image is divided into tiles and each tile is replaced by an album cover that best matches the color pattern of the input image.
Some Stats
| | |
| --- | --- |
| 185 | megapixels |
| 13600 x 13600 | pixels |
| 200 x 200 | album cover thumbnails |
| 1.15 x 1.15 | meters when printed at 300 dpi |
| 802 | album covers in pool |
I'm not sure yet what to do with it. For printing the individual album covers might be too small, I have to experiment with the numbers.
The Process
All albums in the mosaic are from my local library. For this I created an extension that uses the Roon API to generate a thumbnail of each album. This pool of thumbnails is then used by a Python library that creates the mosaic, this library is called photomosaic.
A small warning; creating a mosaic of this size is memory hungry. On my Windows 10 PC with 16 GB of RAM I can go up to 200 megapixels before it runs out of memory.
If there is an interest I can share more details in follow-up posts and provide some software.
More Mosaic Tools
AndreaMosaic - Used by Mikael in the above linked post, see also post 4 of this thread