One can read in the v1.7 introduction:
Roon can now automatically create "Roon Tags" from special file tags at the album or track level. This is a hugely flexible mechanism for the importing of nearly any external organizational system.
Nice, but how?
I have a meta data tag called "Grouping" content "female voice" (see screenshot; red circle)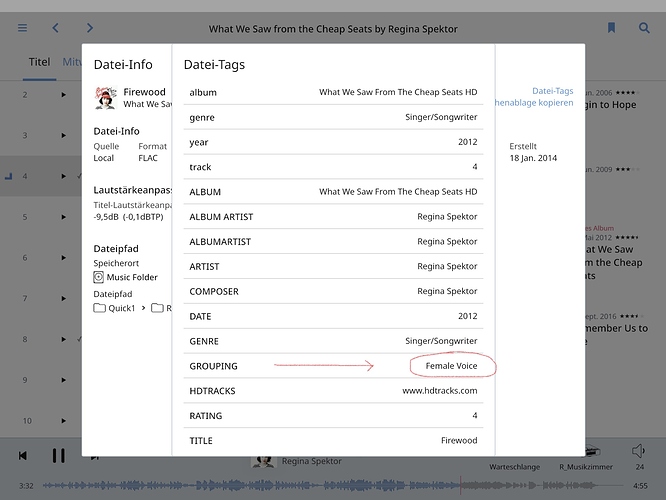 How can I tell Roon: read that meta data field and turn it into a Roon tag?
In the Knowledge Base I found only info about ROONTRACKTAG, but this seems to be something different, meaning creating a new meta data field, but I already have it (hundreds of it). Even though "a hugely flexible mechanism" I couldn't figure it out.
Thanks for your help.