Hello, my name is Sim
I'm a roon lifetime membership user, I like roon very much except one thing.
When I search a song with korean, Consonant Vowel Separation occurs.
When using PC, it always occur with all my PCs(Windows10 64bit), But using Ipad it does not occur.
like this, I think it is a bug
IPAD searching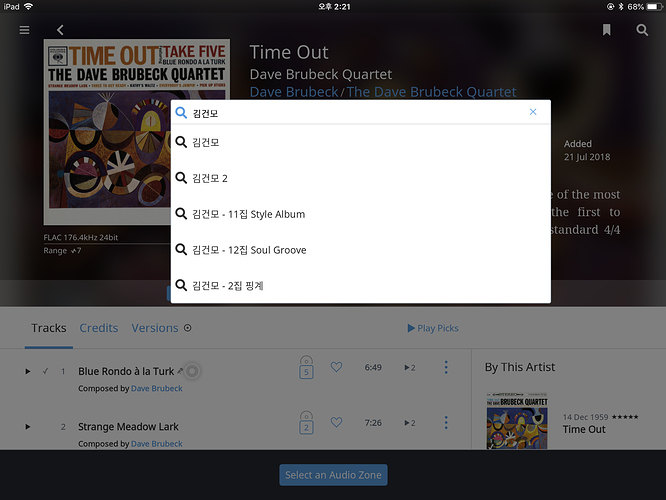 IMG_0012.PNG.jpg2048×1536 384 KB

This is normal
Please correct this bug !!!