Hi all
I use Roon on my Mac (as a Core), and use Live Radio.
I also use RoonServer on the same Mac (bcs it uses much less CPU), and control it from my iPhone. Everything works fine, I have all my playlists and tracks from my external harddrive etc when I use RoonCore or RoonServer (I know it´s basically the same just without GUI on the Server part).
I can see all my playlists,songs etc. The only thing I can not synchronize/see is my Live Radio Sations that I have added in RoonCore. THEY do not show on RoonServer. I am successfully logged into both with my Login name.
Add. I see now that when I use Live Radio from RoonCore, there are 14 possible stations named Klassik Radio (from Germaney. When I go via RoonServer there are only 8, See pics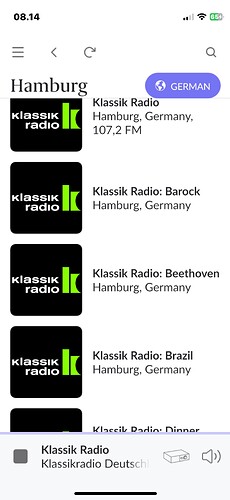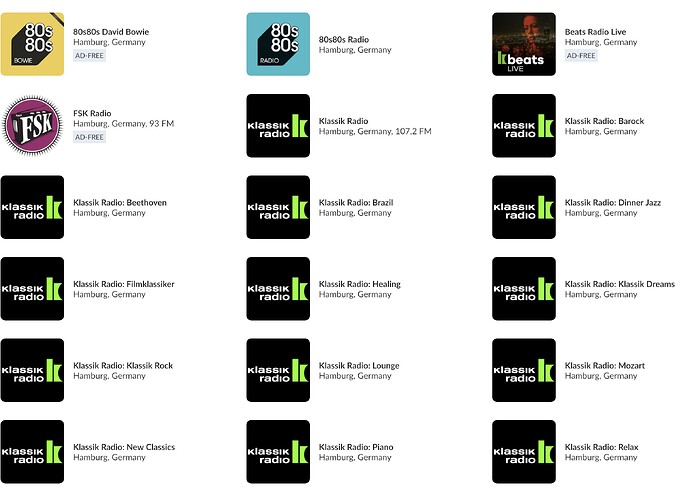 I am on Macos Ventura, 13.1, 16 GB RAM and the newest Roon. The same thing happened before it was updated to Venture.