I like metrics - pretty graphs updating in realtime. (I run servers for a living so it goes with the territory.)
So, for any geeks out there, I thought I'd share a sample of graphed metrics on the Roon Core machine - as well as all the usual system stuff (load average, memory, CPU, etc) I thought I'd graph the procstat out put of RoonAppliance, RoonServer, RAATServer, Samba, and lm-sensors output for CPU temperature and fan speed.
A 3-hour sample: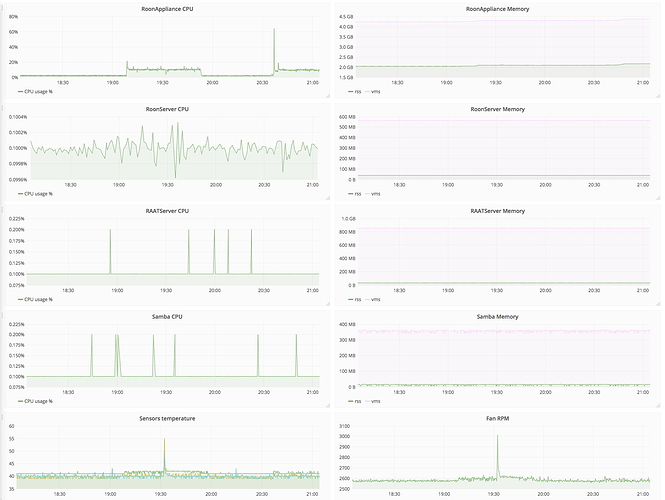 If anyone's interested I use telegraf on the Core machine, exporting data to InfluxDB on a remote machine and graph it in Grafana. Works really well.