Core Machine (Operating system/System info/Roon build number)
Nucleus
Network Details (Including networking gear model/manufacturer and if on WiFi/Ethernet)
BT Open reach fibre/BT router/network switch
Audio Devices (Specify what device you're using and its connection type - USB/HDMI/etc.)
Auralic Vega G1
Description Of Issue
NETWORK ERROR-PLEASE CHECK YOUR INTERNET CONNECTION- This is a long story, so here goes. Moved house, new broadband service provider, network established with very few issues. ROON Nucleus set up initially and connected, then I could not logon to Qobuz, which i could not do as it failed to recognise login in ROON. I attemped to follow several threads here to no avail, however able to access Qobuz normally outside of ROON.
Logged out of all Qobuz accounts, still no connectivity after removing Qobuz cache.
Then I tried removing ROON from Macbook, IPhone etc, then reloaded/down loaded software to me greeted by Network error-Please check your internet connection.
I now cannot access ROON on any remote, pc/mac etc, let alone Qobuz!!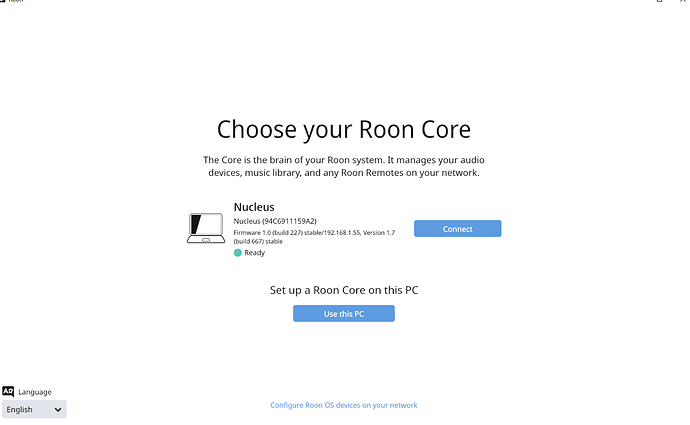 [roon error dec20|690x425](upload://1xZUwO8N7FrCUn2SW1h3taYOszE.png)