Hi all
Although activated in the "playing action" option it is not seen.
What can I do?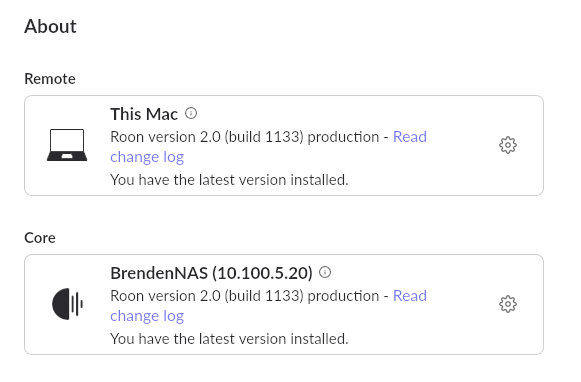 Not sure what you mean here, the about section only shows devices running Roon software such as the main core or remote software or bridge nothing else. Roon Radio is a feature of Roon to play music similar to the last track played and is only shown on the queue section for each zone.
What is it your expecting to see or need to find?
@Lukas_Metzler, do you mean this?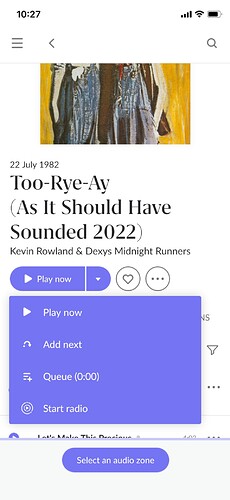 What happens when you click on Start Radio?
Go to settings > Play actions, and customize the view to your preferences.