My collection of 80,000+ tracks are stored on my Synology NAS.
Roon Core is installed on TransPorter i5.
I used my IP address as my folder path when I set it up because that's the only way I could get it to work ( Red Box on the image below)
Yesterday I upgraded my Modem and Routers. This changed the IP Address on my Synology. There didn't seem to be a way to update the Folder path with the new IP, so I added the new path (Green Box)
So now it's slowly re-importing everything.
Am I going to lose all my history and metadata manual updates? If so, what do I do?
It backed up regularly, so what do I do with that back-up?
Any ideas on how I can get it to recognize my old path even though I have a completely different IP structure now?
I really don't want to lose all my work and history.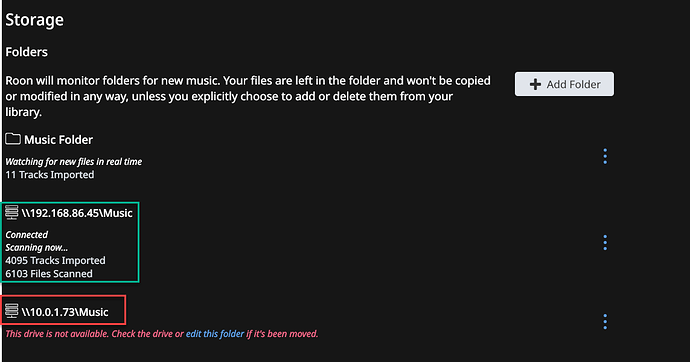 Thank you