Roon Core Machine
Roon Nucleus Serial #54B2038B9D7C with 2.0 TB internal SSD - 689GB of music stored
Networking Gear & Setup Details
Network is Comcast Xfinity LAN - can connect to the Nucleus from Mac Mini Remote (OS Ventura)
Connected Audio Devices
Problem one - No audio devices found.
Historically, each of my Mac devices connect, along with a Nativ music server and several tv's, streamers and other devices. None are showing now
Number of Tracks in Library
I think it was 12,000 or so. Shows zero now
Description of Issue
I recently had upgraded from 1.8 to 2.0. Roon was working fine. On 11/1, I tried to upgrade to the latest version of 2.0 when prompted by the Roon remote application. I selected update all and the process started.
However the remote on the mac would not connect. The Roon connecting icon just spun for a few hours. I then downloaded and manually installed the Roon Remote on the Mac Mini. Now the Roon Remote connected to the Roon Nucleus.
However, the Roon Remote now shows 0 Artists, 0 Albums and 0 Songs.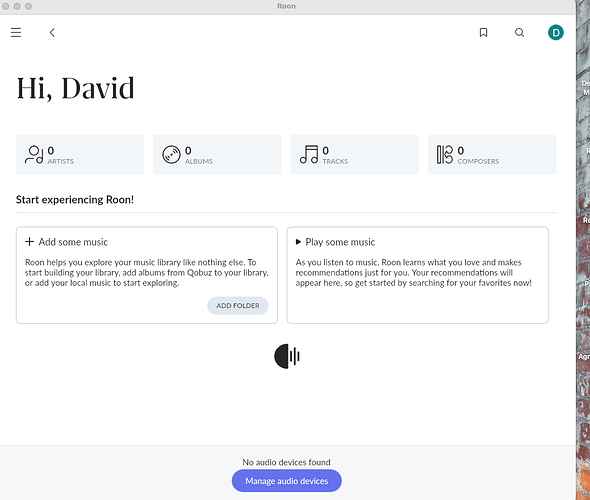 However, I can connect my Mac Mini directly to the Nucleus and I can see that there is over 680 MB of music in the Storage folder, and I can play the music directly on my Mac Mini via Apple Music.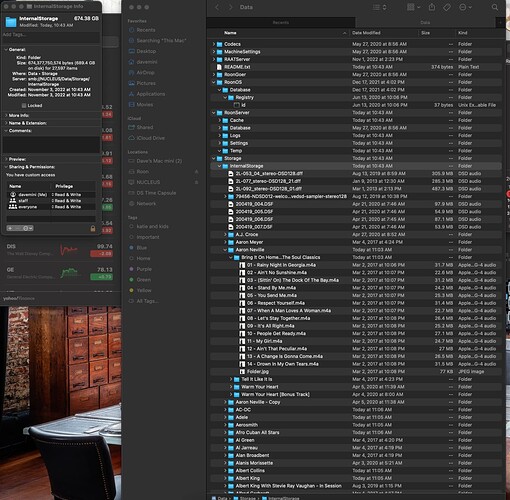 I can also connect to the Nucleus via a web page, and I have restarted the Nucleus several times. I have also reinstalled the OS and Restarted the Roon Server software a couple of times.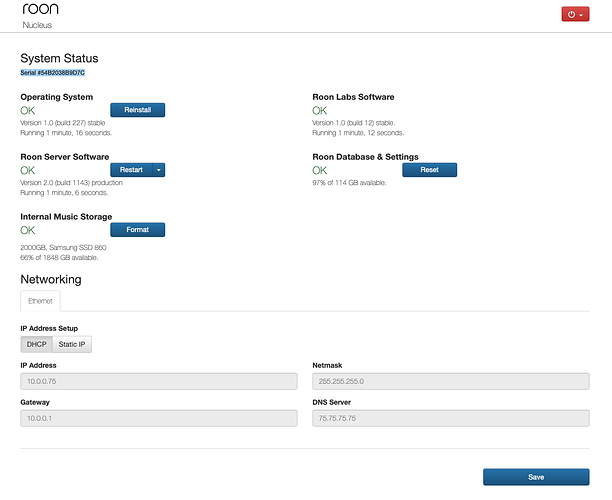 I am having similar problems trying to connect from my iPad, iPhone and Mac Book.
Any suggestions how to restore access to the music on the Nucleus and find my Audio devices would be greatly appreciated.
Thank you,
Dave