Core Machine
Intel NUC 10th Gen i5, 16 GB RAM, 256 GB M.2 SSD. Roon ROCK, OS Version 1.0 (build 227) stable, Server Version 1.8 (build 795) stable,
Network Details
ASUS XT8 Mesh, 500 mbps fiber connection. ROCK connected via ethernet to router, endpoints (RPi3-RopieeeXL, RPi4-RopieeeXL, 2 Chromecast Audio, iMac) and remotes via WiFi.
Audio Devices
Relevant device is any remote device I have: MacBook, iMac, iPhone, iPad.
Endpoints (RPi3-RopieeeXL-Topping E30, RPi4-RopieeeXL-Topping E30, 2 Chromecast Audio devices, iMac).
Library Size
About 1500 albums but only in Qobuz or Tidal. No local files.
Description of Issue
When opening the remote app, I get this for almost a minute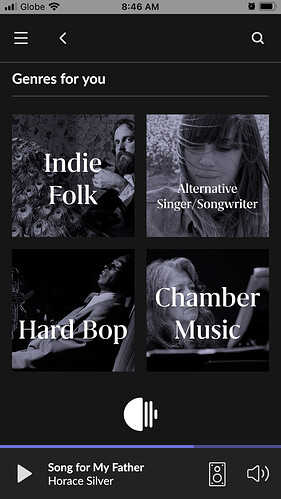 Before I can access the Discovery section.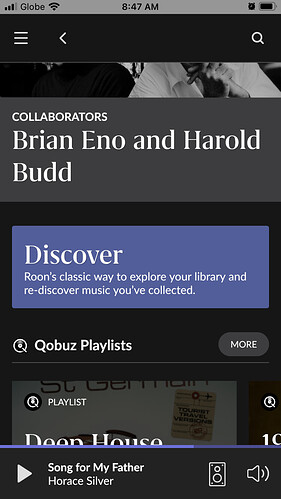 Which is fine if it happens only once. But this happens EVERY TIME I open the remote app in ANY of my devices. Please help.
Also, why don't you have a ticketing system for support? I'm seriously asking.
Thanks!