Roon Core Machine
Sonictransporter i5 (GEN 3) with 2 TB internal SSD
Networking Gear & Setup Details
Virgin media hub 3 router
Connected by ethernet
Connected Audio Devices
Nothing else is connected to the Sonictransporter i5 apart from the ethernet cable and power supply.
i use an iPad Pro Second generation for the Roon Remote.
I have a Sonore OpticalModule connected by Ethernet and fibre-optic to Sonore OpticalRendu
Mytek Brooklyn DAC connected by USB
Number of Tracks in Library
I have 19645 tracks in the library
Description of Issue
After installing The latest Roon core software update via the iPad Pro Roon Remote (1.8 (build 903) stable) this morning, I can no longer connect to my Roon core with the Roon Remote on my iPad.
On the Roon Remote app it just continually searches for my core.
Nothing has changed in my set up since I updated this morning. All the connections are still connected, and the Sonictransporter is still connected, switched on and available on the sonicorbiter web interface.
I have tried deleting the Room Remote app on my iPad and reinstalling it, but still the problem persists.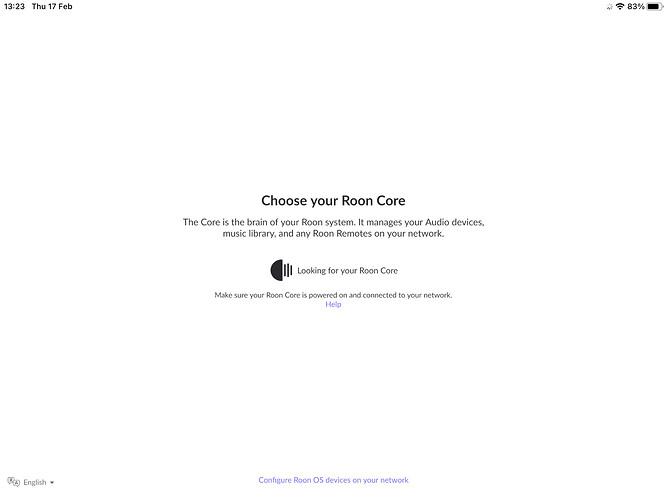 This problem only started straight after the latest update was installed 1.8 (903).
Please help, thank you