Roon Core Machine
Core: Mac Mini M1 (16GB RAM) OS 12.3.1
Remote: Mac Studio M1 (64GB RAM) OS 12.3.1
Roon: 1.8 933 (on both)
Networking Gear & Setup Details
Wired 1gb ethernet plugged into Cisco switch
Connected Audio Devices
Sonore Opti-Rendu
Schiit Yggy
Number of Tracks in Library
60k+ tracks
Description of Issue
My issue is focused on a specific remote Roon computer connecting to Core.
I have had stability issues with Roon and my new Mac Studio. On this machine, it is simply acting as a remote or client into the Core (mini). I had done a fresh install of Roon on the Studio, letting it pull everything it needed from the Core. Roon would crash on the Studio from time to time. Today it can not connect to Core. It is stuck on the select a Core screen, stating Core is Initializing.
More details:
A Mac laptop also running Roon 933 connects to Core fine.
My iPad connects to Core fine.
Only the Studio has problems.
Within the log, there is the following entry repeated over and over again:
04/25 17:23:06 Critical: scx: in OnExit: System.NullReferenceException: Object reference not set to an instance of an object
  at Sooloos.Broker.Music.Library.EndMutation () [0x00013] in <1da27793c3fa41c0a332a4ee26632e4c>:0 
  at Sooloos.Broker.Music.Module.ev_exit () [0x00006] in <1da27793c3fa41c0a332a4ee26632e4c>:0 
  at Sooloos.SynchronizationContextThread.OnExit () [0x0000a] in <7ed7ebd822ef4d6fa88f4c8aa2e945a0>:0

In my attempt to clear out and start over, I replaced the Roon application. On the Studio it was much larger than the original 933 file. It didn't change anything. I also cleared out everything Roon based in Library. No change.
From all of this, it is isolated to the Studio. The Intel laptop doesn't have an issue. The M1 Mini never faulters in the 1+ years it has been running. What can I do to further trouble shoot the issue or clear out the Init trouble on my client computer?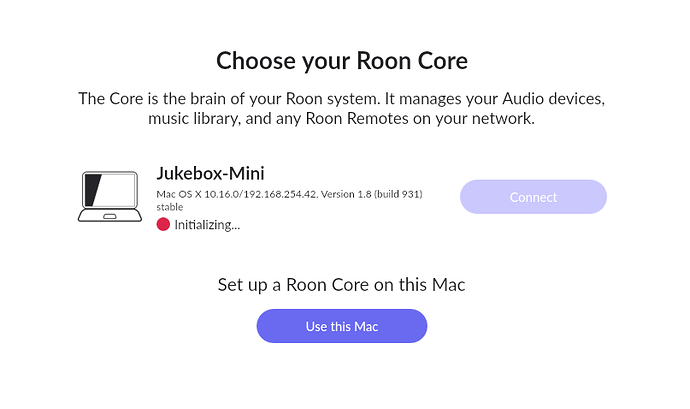 Thanks
-Mike M.