Roon Core Machine
Roon Rock
Intel NUC 10i5FNH
8GB DDR4
128GB SSD / 1TB Hard Drive
Networking Gear & Setup Details
Wired ethernet direct into router
Connected Audio Devices
Chord Qutest
Saffire Pro 24
2 x RPI 4 running Ropiee
Number of Tracks in Library
33102
Description of Issue
After the most recent upgrade (27/10) my Roon core lost all audio devices and then reported a database issue.
I followed the instructions and this is where it gets weird.
I have scheduled backups enabled to Dropbox. Roon does not routinely display the red triangle, so I assume all is good. 1 backup each day at 5AM, max 10 backups.
However the last backup date is showing as May 23 of this year! And not within the last few days.
Oh well, I restored - now all of my recently added albums show up, including those added in the last week.
But the played tab has not updated, it is showing old played albums and the listening history is blank.
There are files within the backup directory dated after May 23, and Dropbox displays daily activity - files being created and deleted.
I've rolled the Roon directory in Dropbox back by a few days, same thing. Library restores, play history does not.
@support is there anyway to analyze/repair my old roonserver directory, to recover it? Or conversely can I share my backup directory on Dropbox for analysis?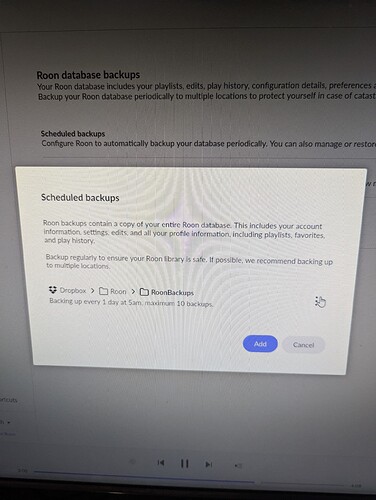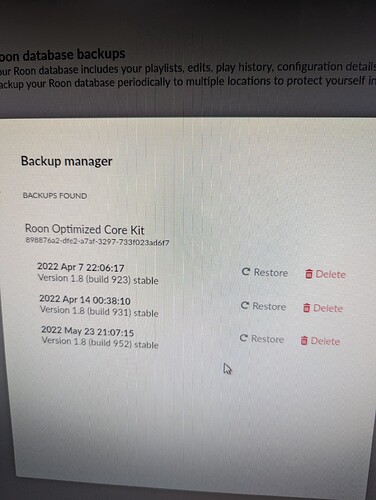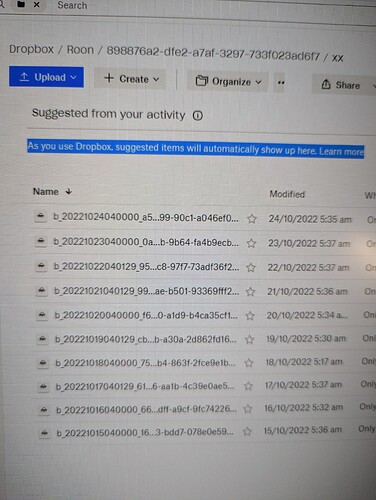 Any ideas?