Roon Core Machine
Intel NUC running ROCK 2.0
Networking Gear & Setup Details
Orbi mesh network
Wired connection to NUC and NAS
Connected Audio Devices
Oppo UDP-205 via USB connected to Intel NUC running ROCK
Windows 10 PC
Number of Tracks in Library
Before I lost connection to my NAS, I think there were almost 6,000 tracks. Around 600 albums.
Description of Issue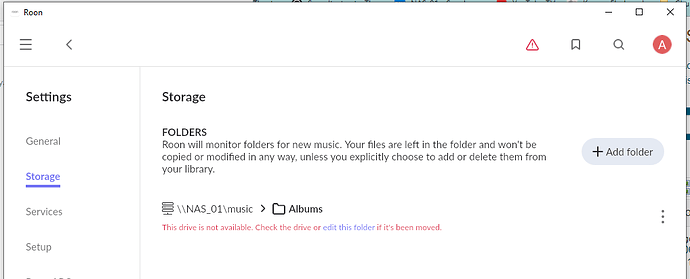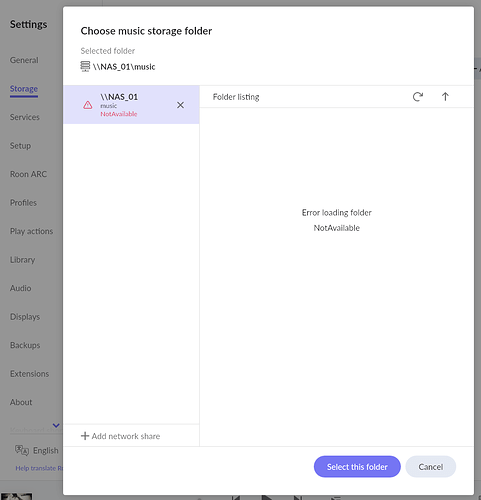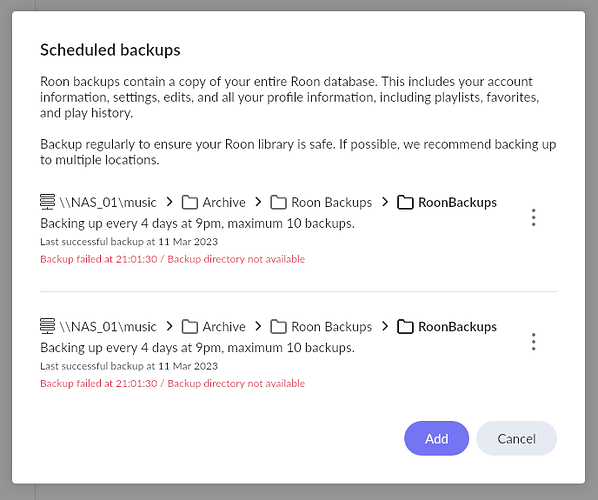 After updating Roon and ROCK software to version 2.0, Roon lost the connection to my NAS where my music files and Roon backups are located. I can connect to my NAS without a problem with my computer, so there appears to be no problem with my NAS.
Roon now displays only the albums I had added from Qobuz. I cannot reconnect to my NAS at all.