Hello there,
I am running Roon Server on an Antipodes DS server connected to an Euphya Junction 1.1 DAC. This DAC supports up to 24bit 196kHz conversion and sampling rates.
However, when playing 24bit FLAC files, I see in the Signal Path there is a 24 to 16bit conversion before transport donto the DAC.
I think this conversion is redundant, maybe disturbing the quality, and I am wondering how I could get rid of it. I tried all sorts of settings without any success.
Here is the signal path as displayed in Roon :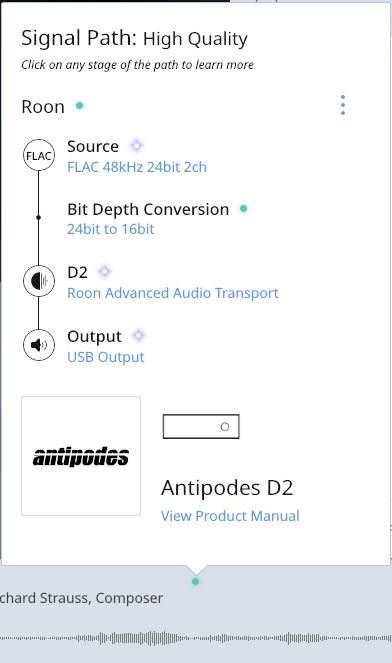 And here are the Audio settings :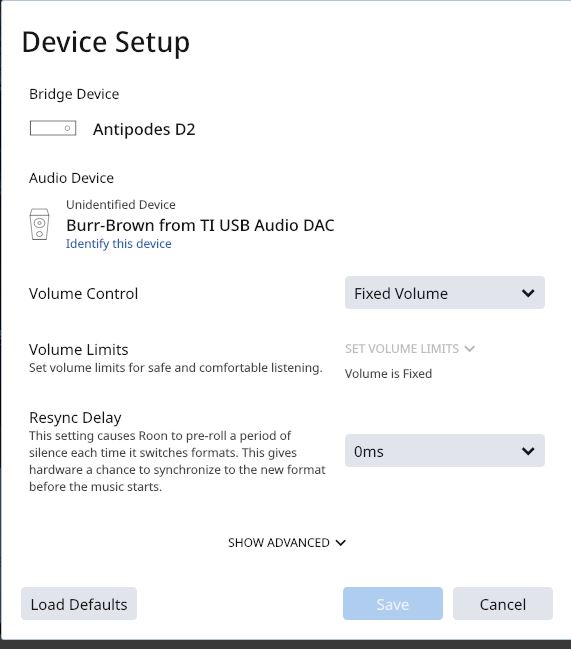 Thanks for any help on this question