Great News:
Today Roon Server was released in the QNAP AppCenter and can now easily be installed just by clicking + Install.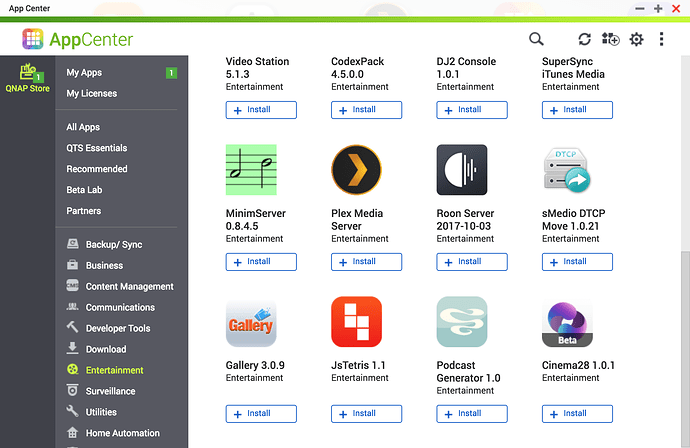 This also means that updates (if required at any time) can now easily be done and you also see an update Badge there.
But that's not everything:
I also created a small web panel which will give links to most common websites.
There is a "Live Log" section as well. You can see the latest log entries of RoonServer there in realtime and also download all Logs (RoonServer, RAATServer, Commandline) with just one click as a .zip file.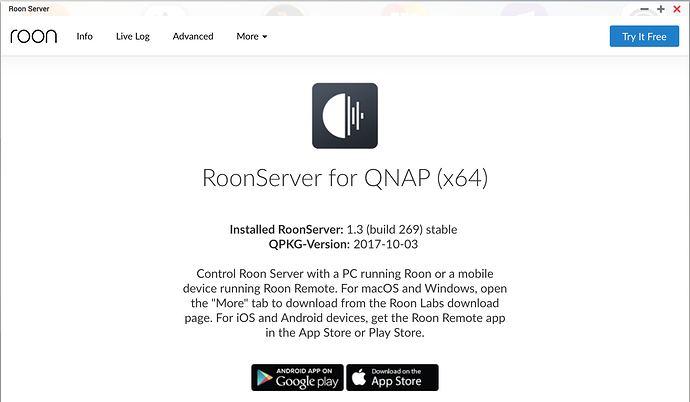 In the Advanced section you can reinstall the Roon binary files and also "Reset" your database (Careful: This will really delete your Roon database and cannot be undone!).
To migrate to the AppCenter version just uninstall your current Roon Server installation and click "Install" below Roon Server in the Entertainment section of the AppCenter. (No need to manually download and upload a qpkg file anymore).
Have fun with it!
PS: I removed the qpkg from my previous download page as it is not required anymore.
PPS: The knowledge base articles and the Roon Labs download page does not reflect this change yet. But they will be updated soon.