Roon Core Machine
Nucleus Plus, 8TB HD.
Networking Gear & Setup Details
Arris Surfboard Modem > Netgear Orbi Router > Trend Network TEG-S80g Switch
Connected Audio Devices
McIntosh > Macintosh MC452 > Linn SelectDSM McIntosh C2700.
All ethernet connected.
Number of Tracks in Library
Description of Issue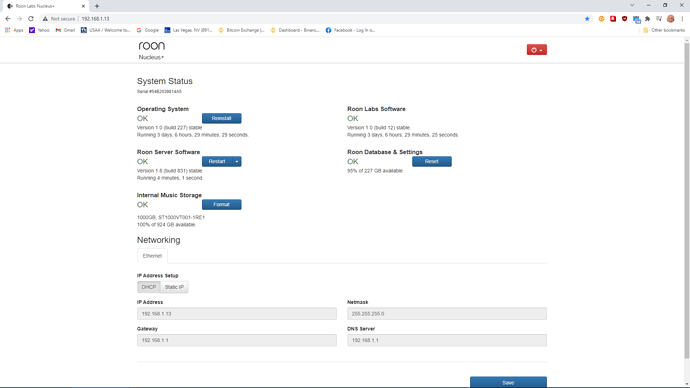 My server software keeps resetting itself in Nucleus+ constantly interrupting P/B, and when I'm not listening as well.
Please refer to attachments. I have rebooted all too.
UPDATE
Awoke this morning and found overnight the server software reset itself again (see attached)