Roon Support gave me a "support ID" – where do I enter it?
From the sidebar, click on Support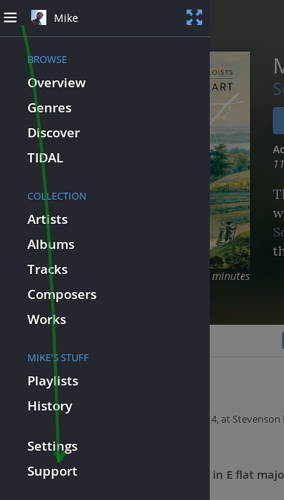 Then, click the 'I've already talked to support' tab, and enter the support ID that was given to you.
Press Send, and you should get a confirmation message that the package was sent. Make sure to let the Roon support team you've sent us the logs, and we'll be in touch shortly.