Since build 536 or 537 (537 is current as I write it) the roon server no more logs into Tidal automatically. Instead manual login via web page is enforced each time roon server starts.
This of course does not depend on what is used to control the roon server remotely.
My roon server has been running since over 1 year on a dedicated Win 10 Home PC.
To control roon server I use the depending on circumstances:
roon app on other Win 10 Home PCs:

roon app on the same Win 10 Home PC where the server runs
roon remote on android phones and tablets
Another observation: I do have a Qobuz account but am not using it with roon as my Qobuz account doesn't include streaming subscription. Just for sake of curiosity I have now added my Qobuz account to roon. I got signed in immediately. But now after each reboot of roon server I get "Qobuz login failed"



Click on "Retry" and immediately I get signed in to Qobuz. This is then followed by the "Tidal login failed":



and then I have to login to Tidal via web page. BTW each time I am forced to login to Tidal via web page this login method is successful at first attempt: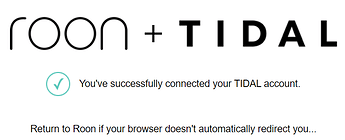 So for now now my conclusion is bit different: roon server 1.7 build 537 fails to sign in to external streaming services.
Still another observation which might be related to the issue: it seems that my Win 10 Home PC got less responsive recently. I also noticed that it takes significant more time than usual to connect to the roon core component of my roon server. This happens even though the PC seems to be idling and also if roon server is not running: