I love watching John on the Darko Audio YT channel & reading his reviews. His viewpoints are those I greatly appreciate.
Although I was taken by surprise with his recent posting/comment in regards to the Rotel S14.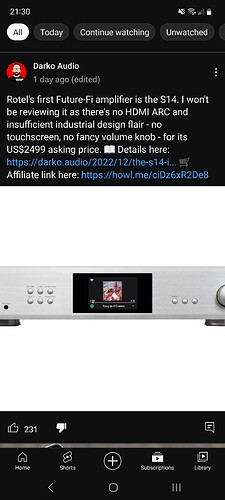 My question is, would you overlook a product solely based on looks, lack of one input type and lack of a touchscreen before listening to it?
(This is a discussion, not a bashing of John/Darko Audio)
John, I wish you good health and a wonderful Christmas. Take care please.
Edit: reading what is written in the screenshot again, it is fair to say for the cost he would expect these features to be present maybe