Hi all,
I just bought a Samsung Galaxy Tabpro S really as an effective remote for Roon.
It's very cool as a general device, but one of the coolest things is that it can display Roon vertically and puts loads more albms on the screen per page. Brilliant… check it out…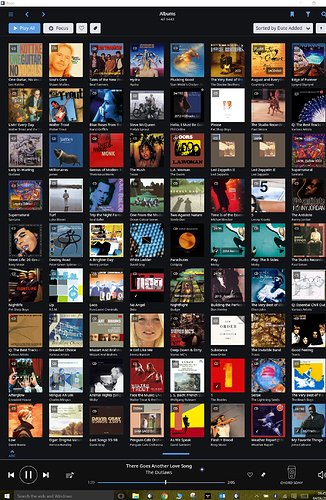 It's really very nice to use as a remote, as a super-tablet.
And best thing is that the awful swiping pagination of the Android app is gone, just touch the screen and give a miniscule swipe and it paginates.
Joy!!!