Core Machine (Operating system/System info/Roon build number)
Roon OS (build 183)/Roon 1.7 (build 500) on Intel NUC 7I5BNK
Network Details (Including networking gear model/manufacturer and if on WiFi/Ethernet)
Synology RT2600AC router
Core is wired with ethernet cable
Roon remote on Windows 10 PC (Ethernet) / Android phone (Wifi)
Audio Devices (Specify what device you're using and its connection type - USB/HDMI/etc.)
LS50W (Ethernet)
or
Nvidia Shield [Chromecast] (Ethernet)
Description Of Issue
Since I updated Roon to 1.7 version, I noticed that the scanning of the files on my NAS is really slower than before.
It takes minutes to complete the scan of a little less than 70k tracks available in the four main folders configured in the Storage section of Roon settings. I didn't modified or added files recently.
Moreover, after ROCK is powered on, it takes time before Remote is able to connect.
Is there any explanation about this increase in the scanning duration ?
Edit :
Done another test with a stopwatch.
Starting Core, Remote has to wait nearly 4 minutes with this screen :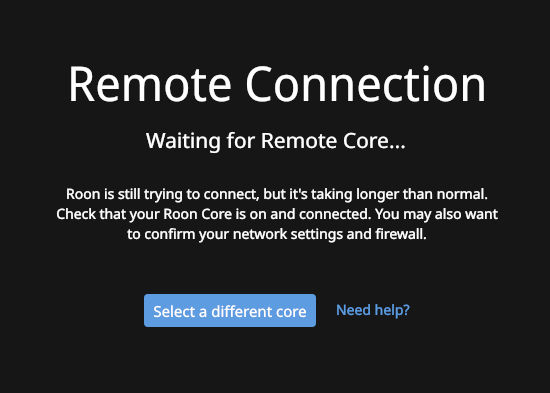 Then I have to wait another minute and a half for all the folder scanning to complete.
Before the update it was easily four times faster.