Core Machine (Operating system/System info/Roon build number)
Antipodes / Fedora 2.5 / Roon 1.7 build 521
I just realized that backup has been failing since end of January, error reported says the backup directory is unavailable although nothing changed in my network setup or whatsoever.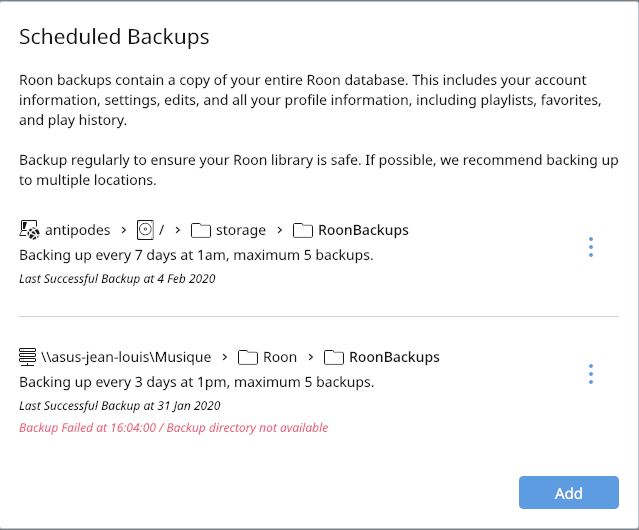 In addition, I got unable to re-create the scheduled backup to the same dir because access to the share now fails without any detail. The 'This PC' icon that would allow me to browse to the directory (which is local to the PC I am running Roon on) is missing from the template. See below.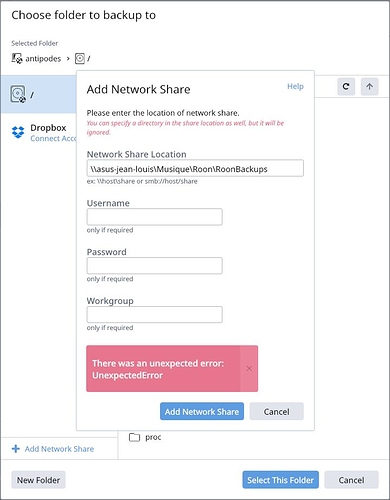 Any help will be appreciated.