Core Machine (Operating system/System info/Roon build number)
Mac mini core; iPads and Macbook and MacBook Pro used as remote.
Problem only occurs on MacBook Pro.
Network Details (Including networking gear model/manufacturer and if on WiFi/Ethernet)
Sagecom wifi - core hard wired to modem.
Audio Devices (Specify what device you're using and its connection type - USB/HDMI/etc.)
Ifi DSD.
Description Of Issue
Scrambled screen when cursor moved from top or bottom of screen on MacBook Pro 15" 2016 after Catalina upgrade of OSX. As soon as cursor is moved from top or bottom of screen when Roon started screen scrambles. See screen shots …
BEFORE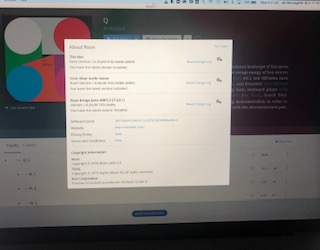 AFTER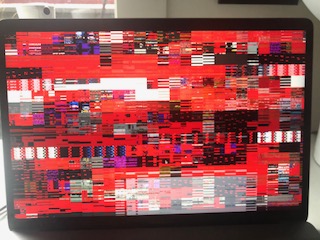 !
SYSTEM DETAILS