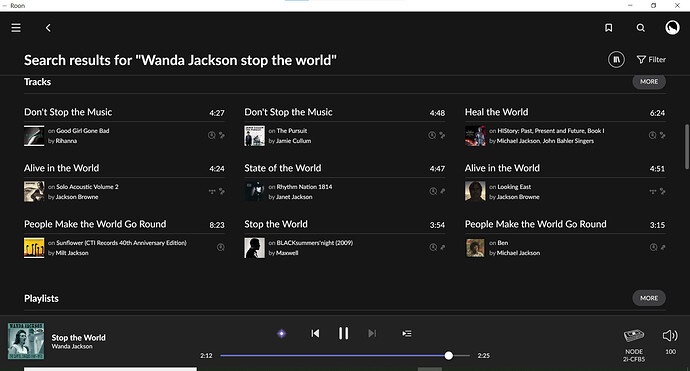 As you can see, I was able to find the song after looking through a dozen or more albums, but not with Roon's search.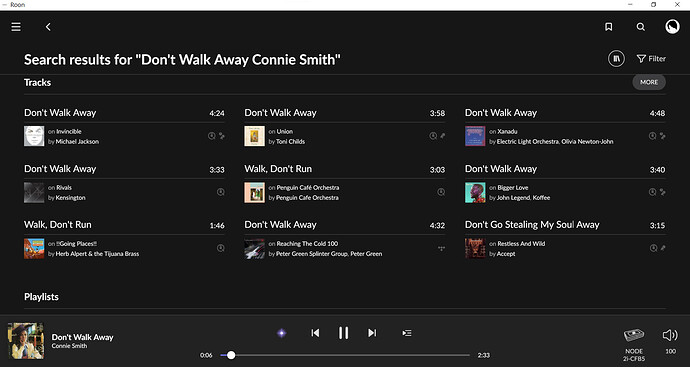 Another example, where I could find the song via browsing albums but Roon's search is inaccurate. Both these albums were on Tidal and/or Qobuz.
Let me know if there is other info that would help you figure out this search problem.