So one of the things I dislike about streaming is the lack of visual feedback (I know you wouldn't get that with CDs/Vinyl in the "old days", but you'd at least have the physical thing lying around).
One of the big draws for me with roon was the display functionality. Whilst I have had some trouble with chromecast display, the web display seems to work flawlessly. So I decided it would be quite cool to have some screens around the house with "now playing", "lyrics" etc.
So far, for this I have repurposed an old samsung tab A 10inch running fully kiosk and connected to the web display, and a raspberry pi running firefox in kisok mode on a pimoroni hyperpixel 4.0 display.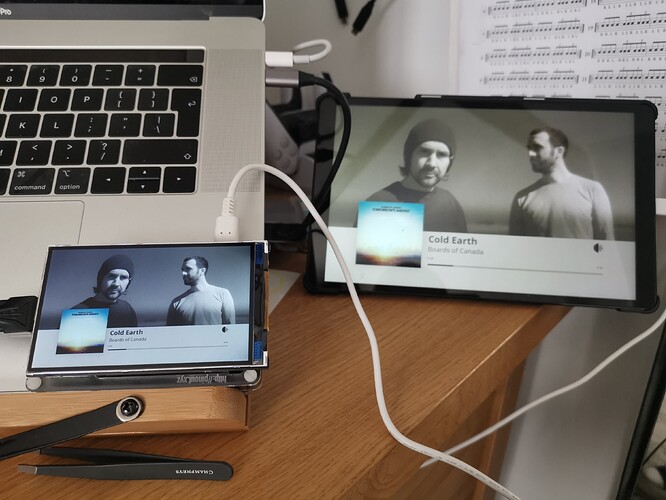 One of the issues I had with the fully kiosk display on the tablet was that the screen would either go off after some time, OR I'd have to leave it on permanently and manually turn on and off.
Since I already run home assistant, and it has a roon integration with status changes to the endpoints, AND fully kiosk has a REST API that can be used to do things like turn the tablet display on/off, I decided I could automate the process such that the display would turn on when roon is playing, and after a configured delay, turn off when roon is stopped/paused. FWIW, the actual logic for this part is configured using nodered, in conunction with the state data from home assistant.
If anyone wants more details, happy to talk more.