Inspired by the "what we listening in June" thread, i got the idea to let us show some concert tickets.
Concerts are very nice memories for most of us, so why not show us a few tickets.
Thats stupid, but some music enthusiasts (like me) could like it.

There is no need for big explanations or reviews of the concerts.
I would find it exciting to see a few of them.
I'll start with this one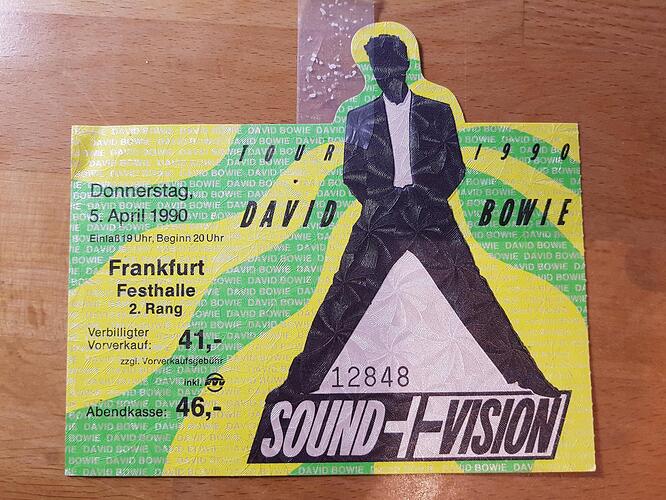 i saw him 2 times that year, one time after the Pixies on a festival