Couldn't agree more…


Or as a former prime minister of ours infamously called it "smoke and daggers".
.sjb
In HQP and with CUDA enabled, closed-form averages about 25% CPU and poly-sinc-shrt-mp about 28%. I think closed-form might be doing more work in the GPU but haven't got a tool to check it.
Wow, convolution plus 27 bands of PEQ! Hats off to you.
Very clean and simple these days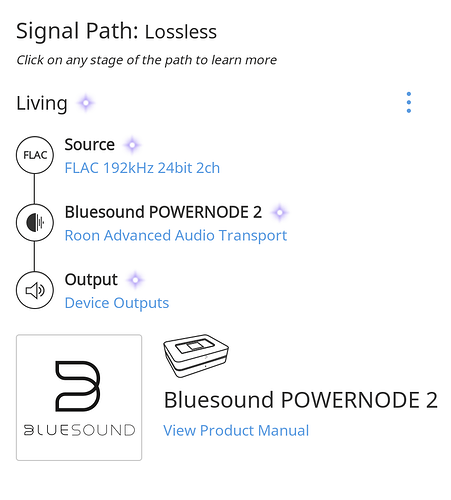 I'm however puzzled with the change in output since build 223… BluOS has been replaced by Device Outputs.
I've not heard back from @support on this.

A little bit overkill perhaps, but right now I am running no filters (just a mono-measurement for room correction).

Upsampling CD Flac and output via ASIO driver in Windows 10 to my Panda Setup Sanskrit PRO DAC.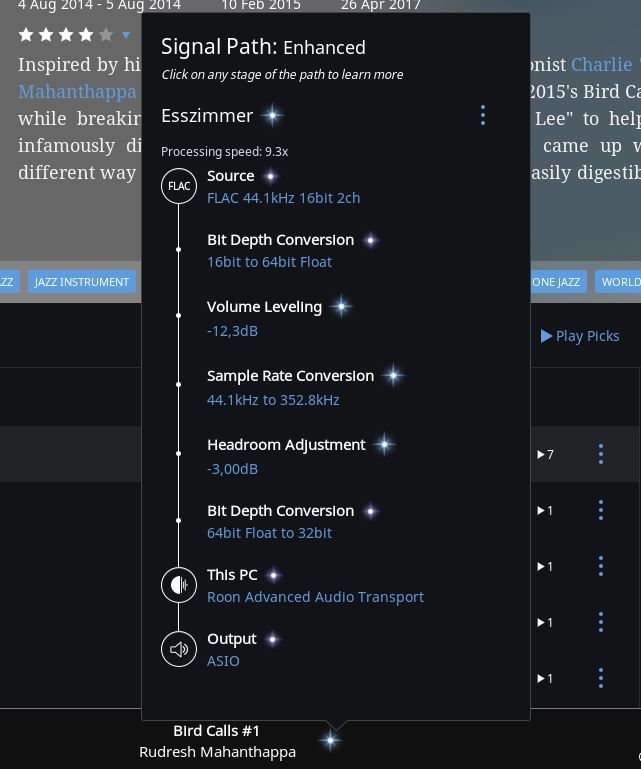 Cheers
René
Putting the P back into DSP …
This is serious big boys stuff. Kudos


May I ask a question, what is the best Signal Path that one needs to achieve in Roon? Is it "Lossless" or "Enhanced"? or it depends on personal taste?
I'd suggest aiming initially for lossless, and then judiciously adding PEQ, Convolution or other DSP and comparing the results with lossless until you have decided on the best sound as you hear it for your system, room and ears.