Maybe it's just me, but I like to peek at other people's signal paths whenever a screendump is posted. Interesting to see how others are killing their bit-perfectness.

Anyway - here's mine – care to share yours?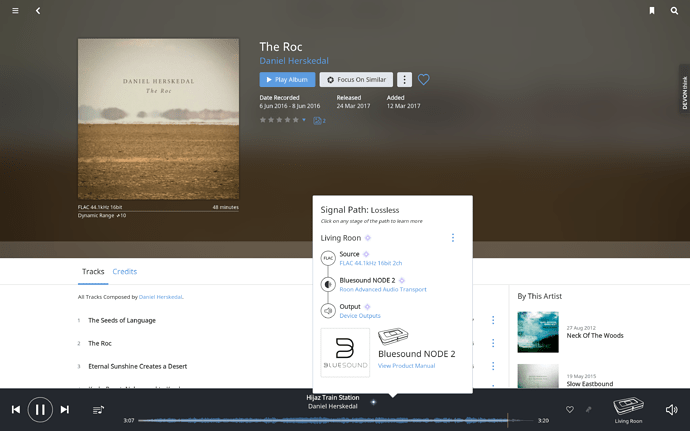 (Basic PCM upsampling (Precise, Minimum Phase), signal goes from Node 2 via SPDIF coax to MiniDSP (for Dirac DRC) to Meridian DSP speakers (also via SPDIF) – or directly to headphones).
After extensive listening – back to basics.