Here's mine.
The Finance Minister won't allow me on 2 wheels because I have to take blood thinners and she says the risk in an accident would be too great. She did let me go for this Sea To Sky Limited though.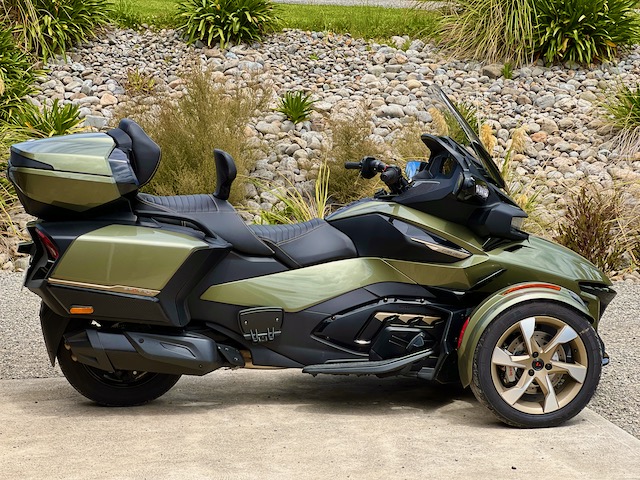 Sweet!
I have a 2014 RT…which caused a minor ruckus when I originally posted it😂
I know several Spyder owners who graduated from two wheels.
To a man, they all say they'd not go back to two.
I know they get mixed reactions but hey, we're all out there enjoying the ride and that's all that should matter.

Not much fur on that one?

Oh well you can't have it all ,


Not really a motorcycle, and not mine at all. But it was parked in front of the record store the other day.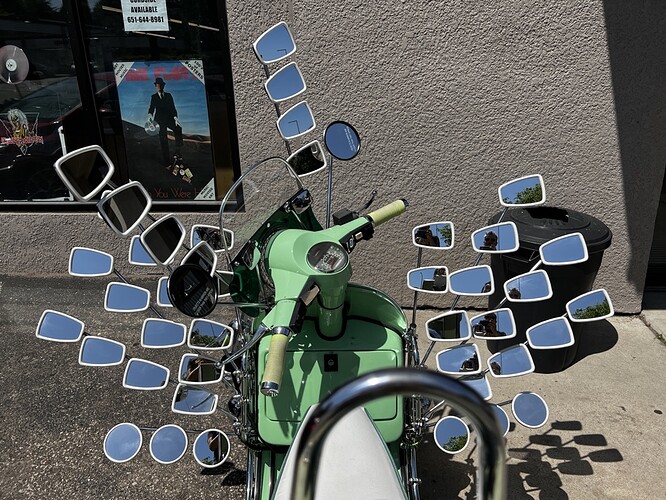 When I was a boy lusting after my first vehicle, the then available choices were between a Vespa or a Honda 50. Then came the Suzuki X6 Hustler, the first super bike, 2 stroke and all.
[Sigh]
Nice looking retro bike. Nearly bought one myself a few months ago.
I feel like this was used, or at least should have been used, in Quadrophenia.
after Triumph my KTM Adventure 950S
changed after 6 years to a 990R
croatia

990R, Isle of Skye, Scotland

sold my 950S to a friend, so here both in northern scotland
I went down to Cannes via Route Napoleon, managed to quickly stop by the rock arch to get this shot
Driven RN several times, fantastic - but even fantasticer on the bike

So good, stopped near Cannes the night, then rode back up to Grenoble the next day
That plus record store has to be a Quodrphenia/Who tribute
Love that album…still have the original vinyl double album with booklet etc. awesome stuff