@zenit i will use this thread going. I was not aware that partial search worked for me, because I use single word search terms for speed.
Not for me, from my location, at this time. I don't know how your infrastructure is load balanced, nor do I understand what the error message means (whether a local or remote problem), so I can't comment further.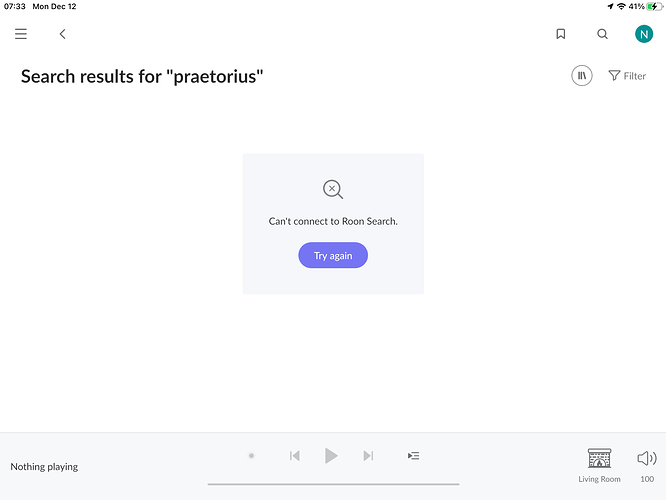 What information would be helpful? I restarted the entire stack the first time it happened a few days ago (but I don't search that often), I have commercial internet at home, run a ROCK, everything on latest version, unmanaged switches, 90k tracks, RoPieee endpoints.