Roon Core Machine
2 servers having the same issue: Grimm MU1 and Taiko Audio Extreme
Networking Gear & Setup Details
Standard Ziggo Router with speed check indicating top speeds exceeding my subscription both uploading and downloading. No VPN. Have already restarted the router, to no avail. Everything else online works well.
Connected Audio Devices
CH Precision C1 DAC via AES/EBU (Grimm) or USB (Taiko) as endpoint
Current spec Win11 PC as control and endpoint
iPad Pro 11 or Samsung Tab S8 Plus as control
Number of Tracks in Library
33217
Description of Issue
Since a few days, a search often results in the error message "There was a problem with your search". Real-time suggestions do not load underneath the search term.
Also, Roon is currently extremely slow getting metadata in general, filling album covers and data when searching for an artist, and starting playback for Qobuz.
Even loading content that I have stored locally, takes 10 seconds to load: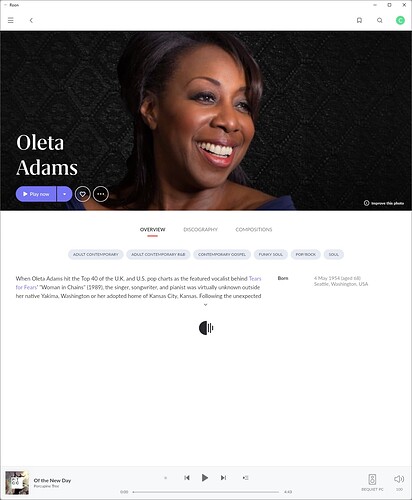 After hitting play, I see a "Knight Rider" kind of back and forth moving but stagnating progress bar and the track starts after maybe 20 seconds and more often not at all.
The below screen is displayed for 12 seconds before the contents populate: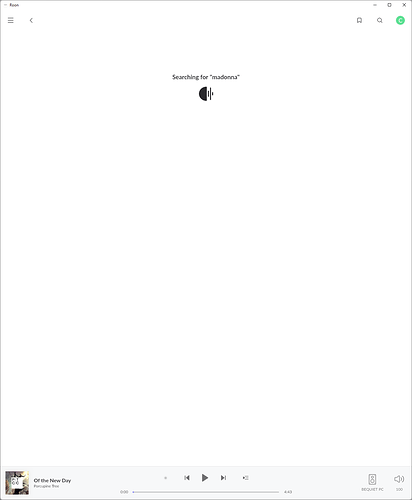 Typical error: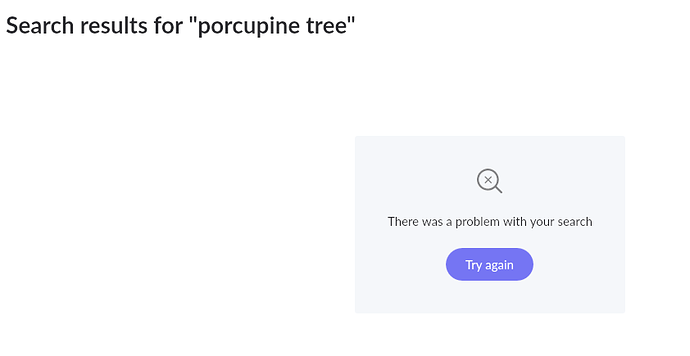 Sometimes, I get a different error: