Several times I expierenced that there are albums that are incomplete, or where songs are skipping at the end of a tune.
For example: Bach Latin Church Music Vol 1 by Ton Koopman, most numbers are listed as 30 seconds long. This is in Tidal and in Roon. Looks like the cd is wrongly ripped. Half year ago I send a complained to Tidal but they do not respond. https://listen.tidal.com/album/9607662

On
Allmusic.com
you see the real lenggth of the tracklist: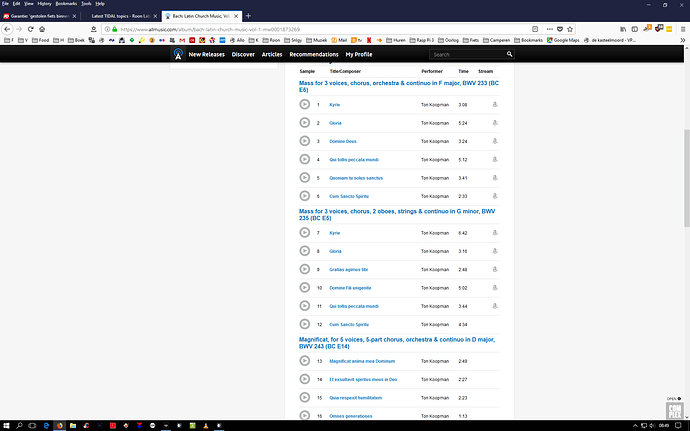 Other example is The complete Schubert Stringquartets by the Melos Quartet.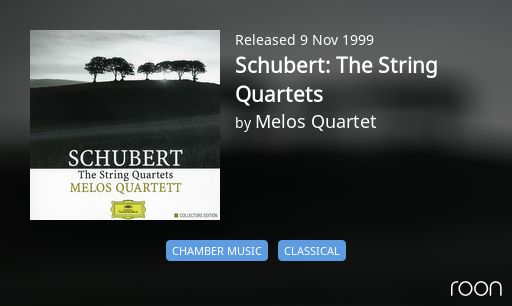 Tracklist etc is okay. But playing for example from cd 4, track 5 The Rosamunde Quartet D.804, the first movement, at the end there is missing a piece of music. It suddenly ends and goes to the next movement.
It happens on Tidal and on Roon. Also somewhere on cd 1 or 2. The cd-set must also be wrongly ripped I suppose.
Is there something Roon @support can do about this? Cause contacting Tidal is not resulting in any kind of response.