Continuing the discussion from Filter/Track discussion thread:
Rather than derail the "filter" thread perhaps I can ask a few most likely very basic questions.
First off the "settings" tab. Here is how I've set mine up.
Should I have any other's ticked?
what is CUDA offload?
pipeline SDM?
altDSD?
What does auto do below?

Playing through HQ Player DSD the volume seems lower than Roon straight through. I presume to be bit perfect I need volume set to max on the "volume knob" on the main screen? Are there any other "volumes" I need to change or edit?
In Roon once I have the following, is it set up optimally?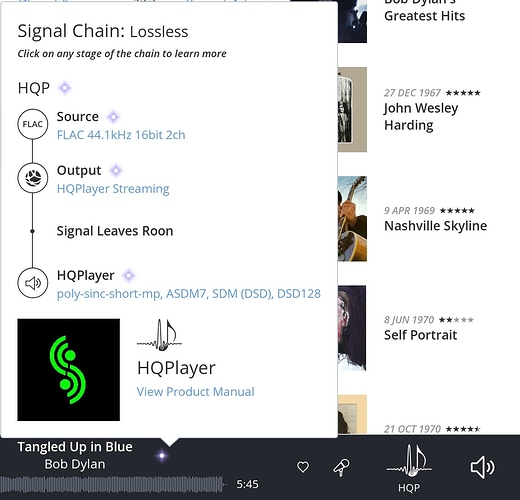 Many Thanks
SJB