The last 88 tracks of Dramarama's "Vinyl" album all play as a single song. On CD players it was entertaining to watch the track number climb from 12-99 as the song played.
On Roon, playback halts at track 12. Manually forwarding the playlist hangs on the next track as well.
Here's what the tracks look like in Roon: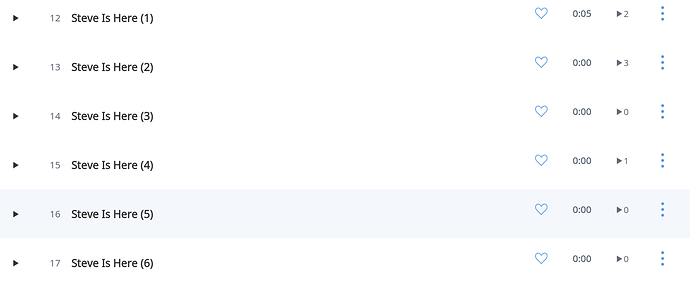 What can I do to help diagnose/fix this problem? The ripped tracks do play in iTunes, and I'm reasonably certain they used to play on my Sonos, though I wouldn't bet my life on it.