I have a multi-room Sonos system, which works flawlessly with the Sonos app. I have recently invested in a Rock NUC, which is 95% flawless, but I have a question, and an issue.
The question is: Why is there inconsistency in the graphics shown by Roon against the pictures of the Sonos gear?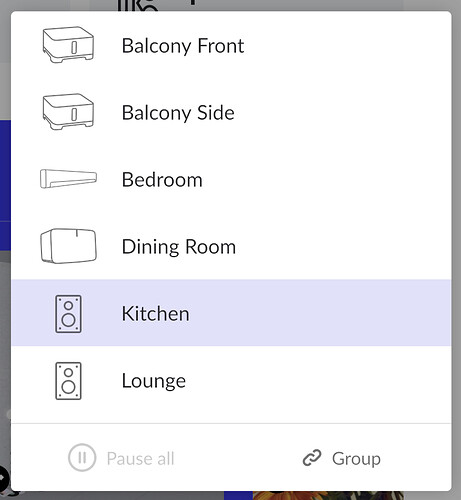 So in this picture, the "Bedroom" is a Sonos Soundbar and two surround speakers. And it gets the Soundbar graphic, but the Lounge is similar, yet it gets a generic speaker. Likewise, the Dining Room is a pair of Play 5 speakers, and it gets a picture of a similar speaker, but the Kitchen is a single Play 5 speaker, and it gets the generic picture. Should I be worried that Roon is somehow not "picking up" my system correctly?
To the issue, then. When I group and ungroup speakers it doesn't always fully ungroup. The issue happens with the stereo pair in the Dining Room. A couple of times now, I've been listening to music in the Lounge, grouped the speakers with the Dining Room, and when I ungrouped the Dining Roon, one of the stereo pair in that room kept playing.
This is a first after several years of ownership, they always behave perfectly with the Sonos app, so it is an issue with the Roon control of Sonos.
I realise a system this complex will have glitches, but if I can better understand some of the variables, maybe I can fix it for myself and help improvements for all for the future. I have, of course, rebooted everything, I have reinstalled the Roon control app too.