I'm using Nick's method for handling individual albums from a box set here:

It works great right up to the point where I click on the Other Versions buttons and "open" the box set.
When I do that, the discs are not sorted by disc number, even though their containing folder names start with CDn (where n = disc number) and their ID3 tags have the disc number/total discs fields populated correctly.
The Main Album Folder:


The individual disc folders: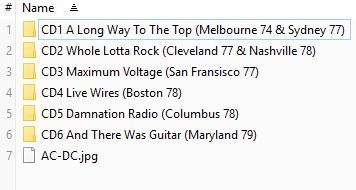 The sorting in Roon: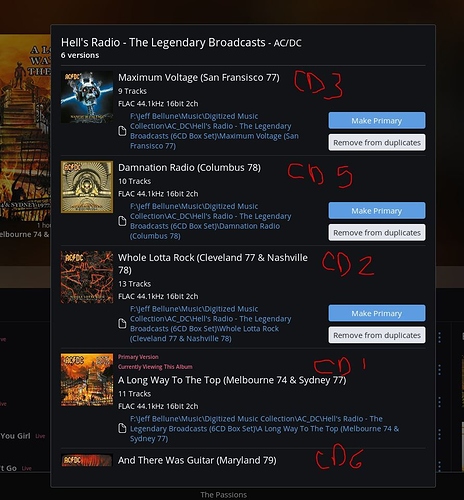 I've tried changing the sort order by making each album primary in turn, but I still got jumbled results.
So my question is: How does Roon sort multiple versions of an album, and is there any way to override that sorting behavior?