Hello!
I bought SOtM sms-200. To connect with roon.
I am using roon core in my working PC with win10 x64. Everything is connected via LAN via tp-link tl-wr841n. A mytek 192-dsd dac is connected to the sms-200.
But the roon does not see sms-200.
I open a web eunhasu. I activate the roon. I go into the settings and what I see does not coincide with what should be on the manual, there is no device name in the settings. The screenshot is attached.
I updated sotm and restarted all devices. But it did not help.
What do you advise?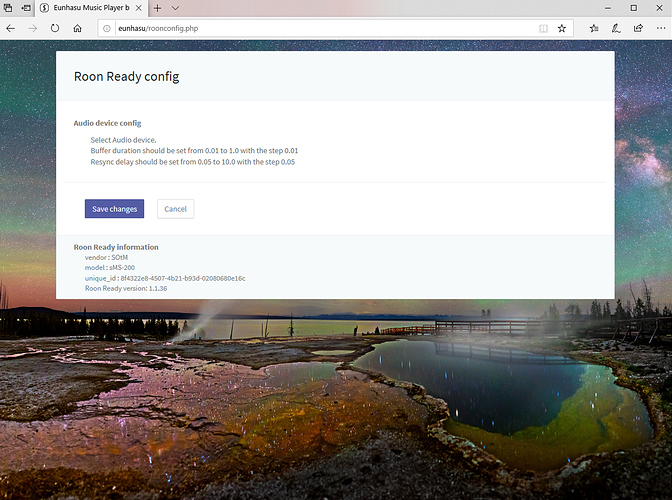 The instructions show what should be like this: