Roon titles this track "It's Probably"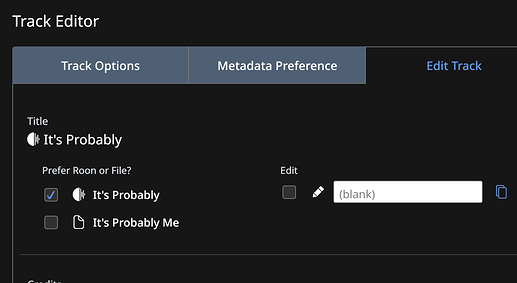 Allmusic shows the correct title: https://www.allmusic.com/album/ten-summoners-tales-mw0000094858
I have this album (which was ripped from the CD), and Roon shows the correct title for this song. Have you tried re-identfying the album? Failing that, if you ripped it from CD you can try re-ripping it.
Actually, another Rovi/TiVo release has the wrong track title:

This release is almost certainly the closest match to your local files.
I have the Qobuz version in my Roon library, and Roon has over ridden the correct metadata from Qobuz with the incorrect "It's Probably" name. I have simple edited the track and asked for the file metadata to be respected for this track.
Mark
@soundserge — I've reached out to Rovi/TiVo about this and I'll update this thread when I hear back from them. Thanks for the report!