Hello
I am watching 4 different music maps in Roon - ModernAIFF, ClassicAiff, HiresDSD, Classic DSD.
Each of these maps contains a 'Various Artists" folder, where all compilation and mixed albums are stored.
Roon has registered all the albums in the 4 different folders.
However, in Artist view - I have now 1 artist called "Various Artists", where all the 11 albums of the HiresDSD "Various Artists" are presented. Howeve, none of the albums of the other "Various Artists" albums in the 3 other watched directories are presented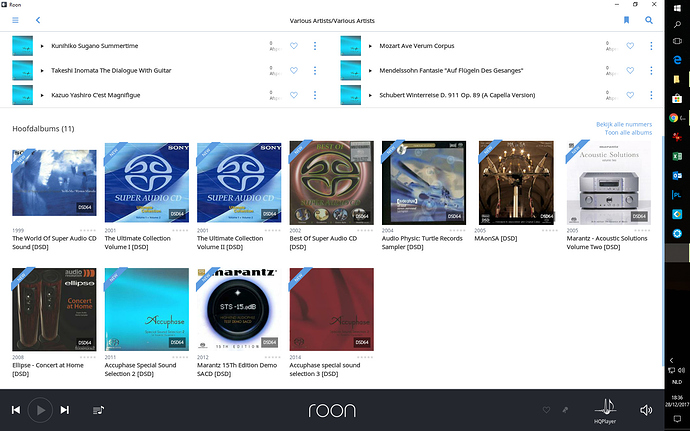 If I check on on of the albums that is not contained in this view, it still shows "Various Artists" as the artist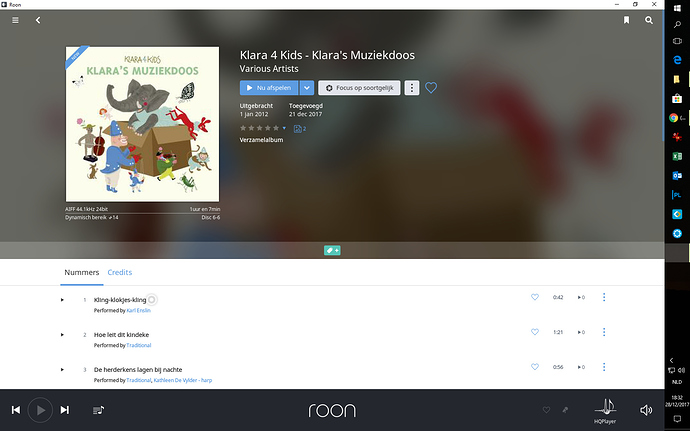 Any suggestions for a workaround?
Dirk