Core Machine
Intel NUC i5, 16Gb RAM, 500 Gb SSD (Samsung EVO) Running ROCK
Network Details
Gigabit Ethernet
Audio Devices
dCs Bartok DAC and Bluesound node 2i
Library Size
25.000 tracks
Description of Issue
Dear Roon team, I'm having an strange issue with my library. I have it in a NAS (Synology) in 3 main Folders:
/music/HD
/Music/DSD
/Music/Mp3
Here you can see it: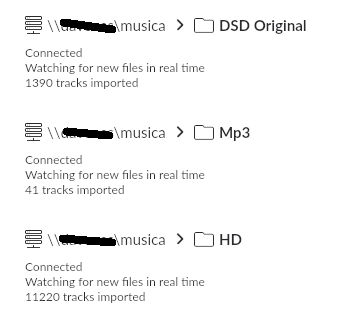 Inside the HD Folder, I have all my folders in alphabetical order: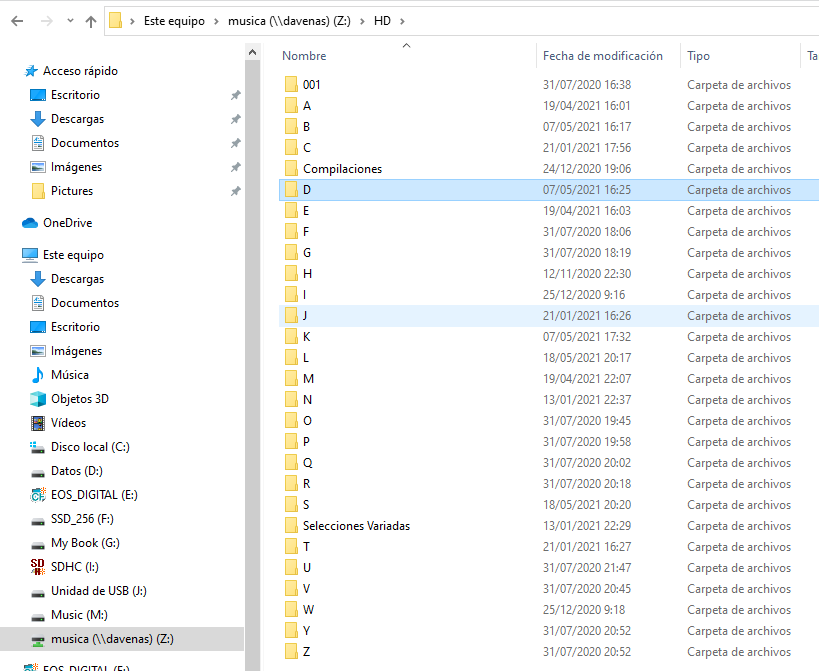 After nearly 24 hours of scanning, Roon has finished to scan the library, but there are a lot of folders that have been ignored. I'm talking about whole "letters" that are being ignored as, for instance, "D" folder. Here you can see that there are no strange characters (they are neither in "Skipped files", in fact, there's no one skipped):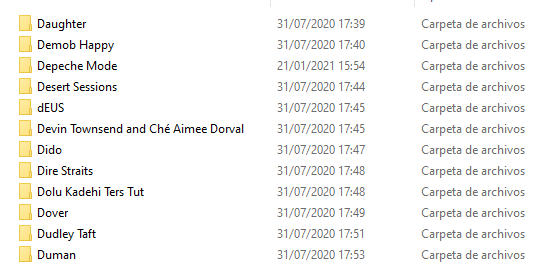 But this is what Roon shows (it's been ordered by path):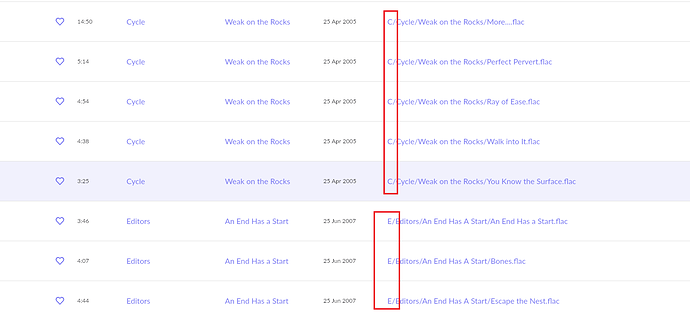 I Have the same issue with other folders like "I", "J", "S". I've tried everything:
-Rescan all the folders
-Restart Roon Remote
-Restart Roon Core
But I have thousand of files missed and I do not really know what to do. Any help would much appreciated. I wanted to buy the lifetime subscription, but I'm worried about having these kind of issues…
I haven't tried to add manually the missing folders, but that would not be a solution for me, as I'm expecting that the library scan works fine enough.
Thanks a lot in advance for your help,
All the best!
Dave